Primary Care Networks & Care Communities
Lawton House Surgery is one of four practices that work together, Lawton House, Meadowside, Readsmoor and Holmes Chapel (CHOC) called a (Primary Care Network (PCN). Health Services provided by the PCN are commissioned by (Cheshire Clinical Commissioning Group (CCCG) who are responsible for ensuring the quality and appropriateness of all health services provided by your GP practices. The PCNs also work with other health and care providers in an Integrated Care Partnership (ICP) to give better care to both individuals and their communities. Within the PCN Care Communities work to provide services across health and social care to meet specific local need.
CHOC PCN is led by:
Dr Paul Bishop at Lawton House
CHOC Care Community is led by Dr Jonathan Barnsley at Readsmoor
Coach – Denise Baillie
Improvement – Fran Jackson
Want to know more on how your healthcare is changing, go to www.cheshireccg.nhs.uk, click Our Work from the drop down menu, Strategy and Partnerships, Cheshire East Partnership and watch the video.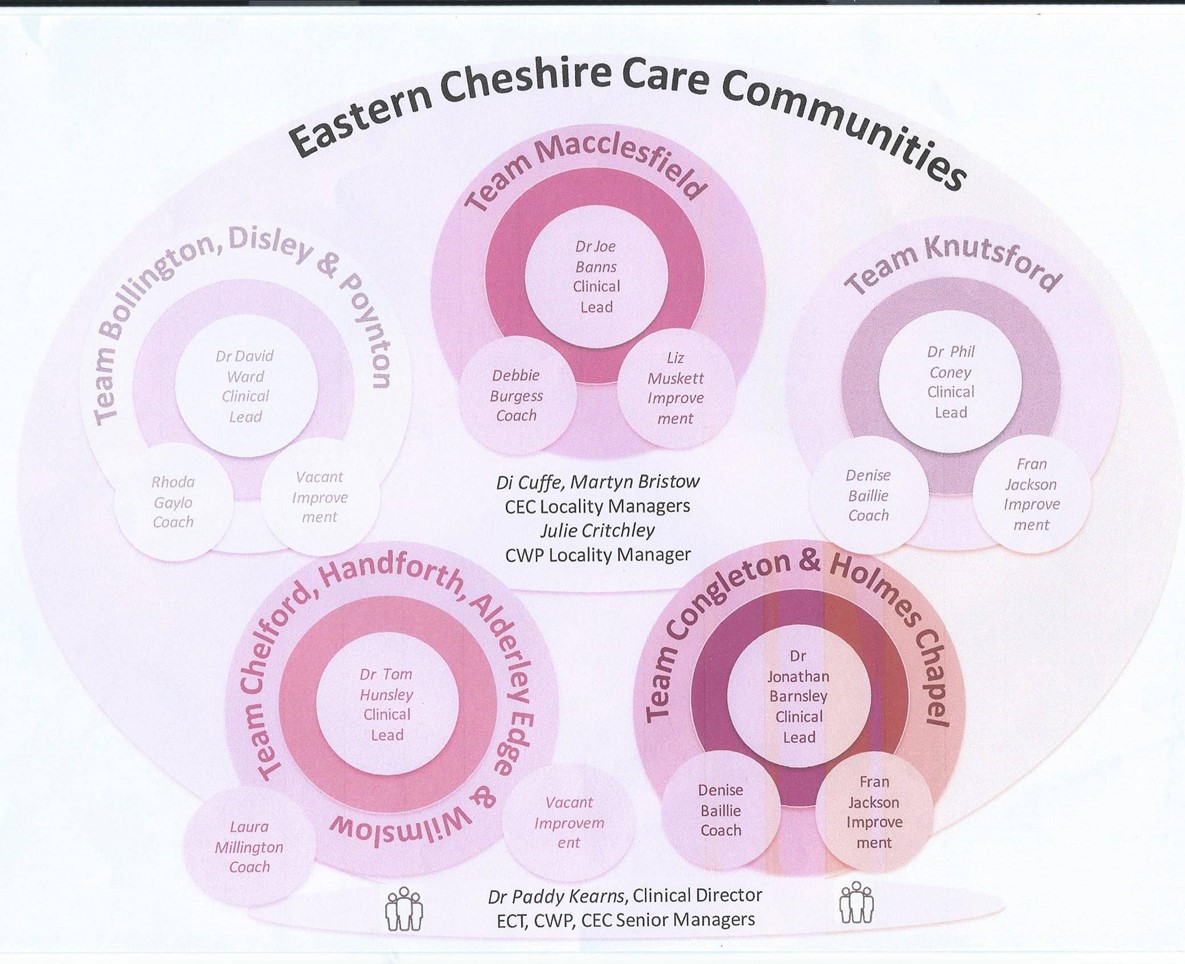 Care Communities